Our Advantages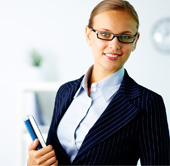 Experience
We incorporate a progressive learning methodology which aids the comprehension of techniques and tools alike while facing newer challenges. We have a set of standard courses outlined in different information security domains. However, we also offer customized courses for candidates from diverse backgrounds with specific requirements. You get value for your investment with us through the courses conducted with exhaustive practicals and assignments.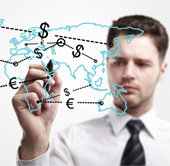 Advanced Hacking Labs
We have put our experience into our Hacking Labs. These labs are designed to give an indepth view about hacking in real scenario. We take a deep dive covering all aspects of OWASP. Our special designed labs will help candidate to understand how to Pentest an hardened network.

Testimonials
"He is an excellent instructor and incredibly knowledgeable. Great presenter and very helpful. The hours were long but it really allows you to get your head wrapped around it."

DRDO, Defence Research and Development Organization
"I commend this on the out-of-the-box thinking that goes into creating a training program to teach something that is so misunderstood. His knowledge of the information was exceptional. The most rewarding of the exercises were the CTFs, pitting one side of the class against the other..."

Major Amol Jadhav, NDA - National Defence Academy